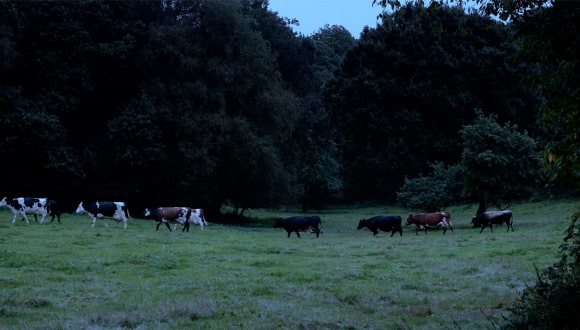 A film by Agnès Poirier
Resume
The world of French farming is facing a turning point. The agro-chemical model established at the end of the 1950s is coming to an end, and the current environmental crisis raises countless questions among future agriculturists. How can they create better and more sustainable products? This is the tremendous challenge taken up by Audrey and Lauriane, two urbanites who decided to change their lives and devote themselves to livestock farming.
They plan to take over Kervily, a dairy farm that Jean-Yves and Babeth have spent thirty years building. It is a small farm, where the animals are able to graze all year round.
Over the course of a season, Moving In follows this transition between two generations of farmers and aims to breathe hope into present-day France, where half of all farmers will retire within the next ten years, without anyone to take over their farm.
Cast & credits
A documentary written and directed by Agnès Poirier
Produced by Fabrice Coat et Christine Doublet
Partners
With the support of the Centre national du cinéma et de l'image animée and of the Procirep-Angoa